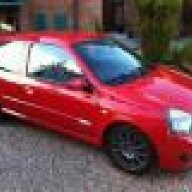 Joined

Jun 8, 2010
Messages

159
Reaction score

1
Location
Just back from 3 days away going round scotland.Been wanting to do this for ages !
Left Dundee Monday morning and headed over to go up Loch Lomand,over to lochgilphead then up to Oban.
Tuesday went from Oban to Glencoe,Fort William,Glen Nevis then upto Applecross.
Wednesday went from Applecross to bottom of Loch Lomand upto Inverness then back down the A9 to Dundee.
In all had a great time,crap weather mon and wed but tues was sunshine,some really great windy roads for going up and down the gears.Heard good things about the Applecross pass and although great views from the top thought the road was one of the worst driving roads ive been on.Cant get more than 20-30mph as the roads so narrow 'single pass road' and gravelly with nasty drops at the side you definitely dont want to go over and far too steep in places.Thought my car was going to be stone chipped to hell but turned out ok.
Best roads were from lochgilphead upto oban,around glencoe and the A87 onto the A887.
Heres a few pics from the trip '670 miles in total' taken from my iphone so not the best.
Loch Lomand

Oban

Wee Archie

Ben Nevis

Glen Nevis

Eilean Donan Castle

Applecross


Nessyland by Lochness

Oh and Jimmy Savilles Glencoe Hideaway