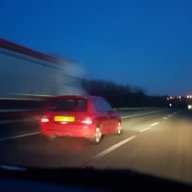 Joined

Apr 7, 2017
Messages

51
Reaction score

35
Location
Trophy No.
Evening all,
I really like these design/blueprint drawings but have never found one that floats my boat. I contacted Engineered Art to see if they would do a group buy and they had a really positive response.
They already have a Clio Trophy design on file and have replicated the build plaque in the bottom left corner, this will be customised with the build number. If the group buy goes ahead, it'll be updated to their latest standards with full interior detailing. In terms of price, their A3 plaques are usually £199, based on 10+ orders they could offer these at £139 (inc VAT, delivery and basic personalisation being VIN, number plate and build number.).
They don't normally offer them, but in case the A3 version is too expensive, they can offer a smaller A4 version. Based on 20+ orders I could do these at £79.
This is the image they sent me. If you guys are in, so am I!

Coldy