Sadly selling no.306 after nearly 3.5 years of ownership. No expense spared over the years.
Genuine reason for sale (baby forces sale!)
Current mileage is over 136,000 m with 7 previous owners. Recent MOT.
Cam belt done by Renault specialist in 2018
Sachs front dampers rebuilt and powder coated 2018 by Cornering Force.
New Renault exchange gearbox installed 2016.
Air con re gas and tested in 2018.
Re trimmed steering wheel by Royal Steering Wheels.
Michelin PS3 tyres. New brakes all round.
Mark Fish lowering springs with Koni adjustable rear shocks.
CAT back Pro speed exhaust system (not noisy)
New fuel injectors, plugs, coil pack.
Lots of receipts and paperwork.
Always cleaned, clayed, polished and waxed. Garaged and non smoking owner.
HPI clear.
Located near J4 M40 High Wycombe, Buckinghamshire.
Looking for £5,495.
Please see
https://cliotrophy.co.uk/threads/306.45435/
for history.
Bad points -
A couple of parking dents
Drivers seat has split in bolster (see pics)
All pics taken today (apart from the Sachs photo, which was 2018)...
Untitled
by
Ian Ewen
, on Flickr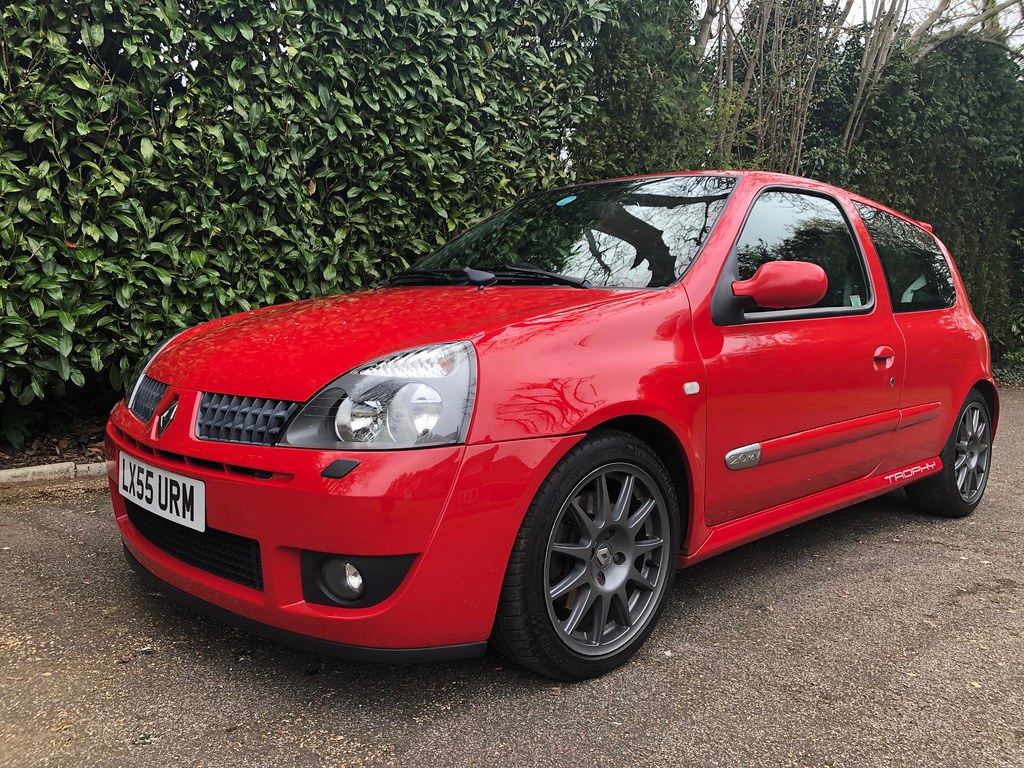 Untitled
by
Ian Ewen
, on Flickr
Untitled
by
Ian Ewen
, on Flickr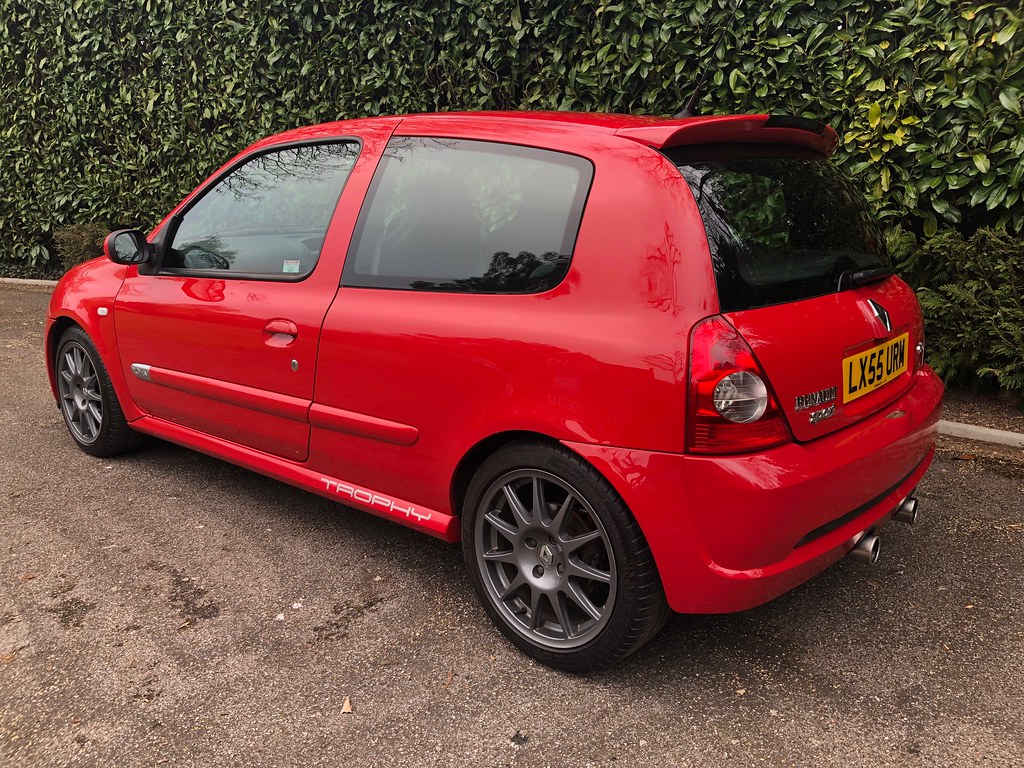 Untitled
by
Ian Ewen
, on Flickr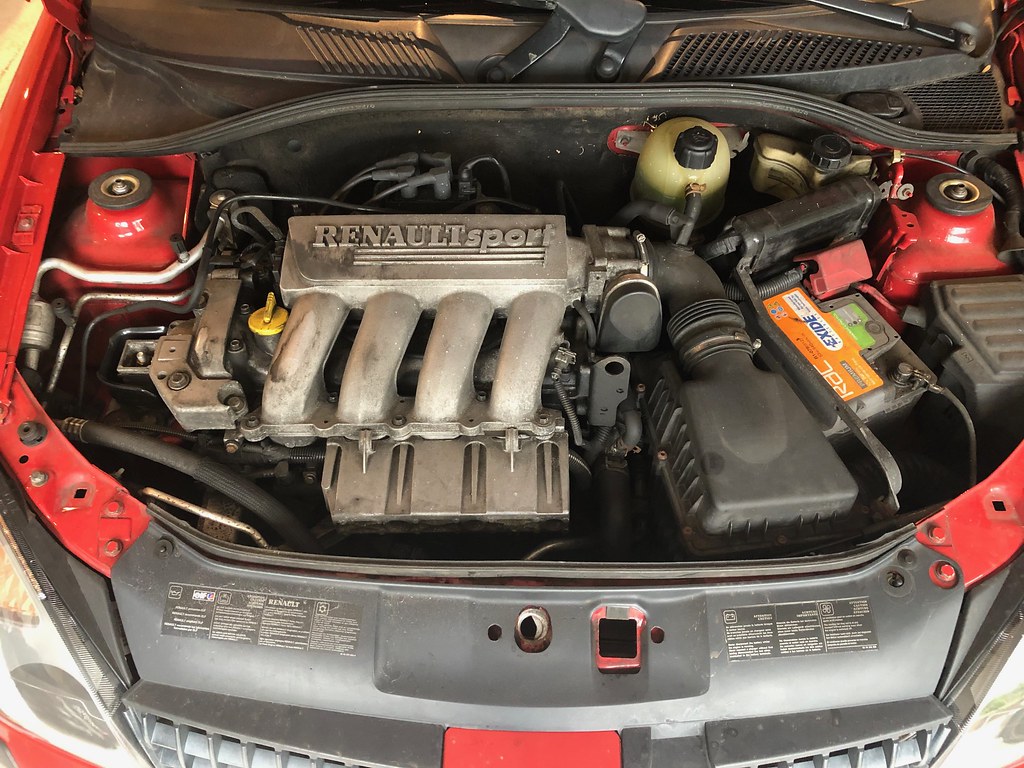 Untitled
by
Ian Ewen
, on Flickr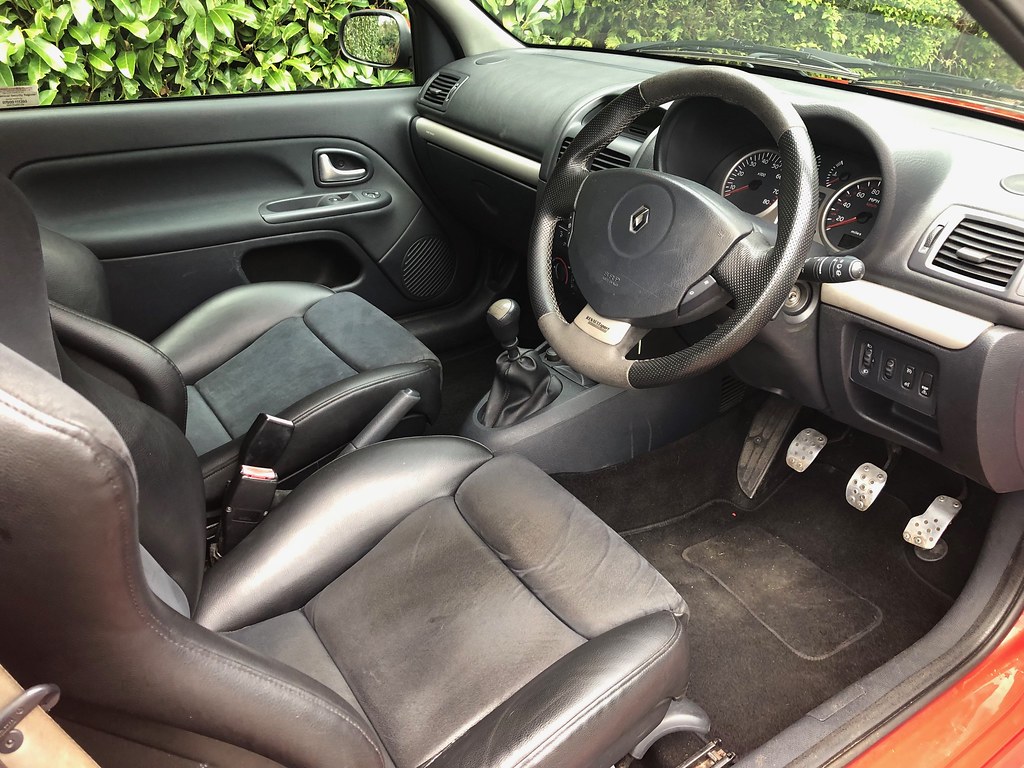 Untitled
by
Ian Ewen
, on Flickr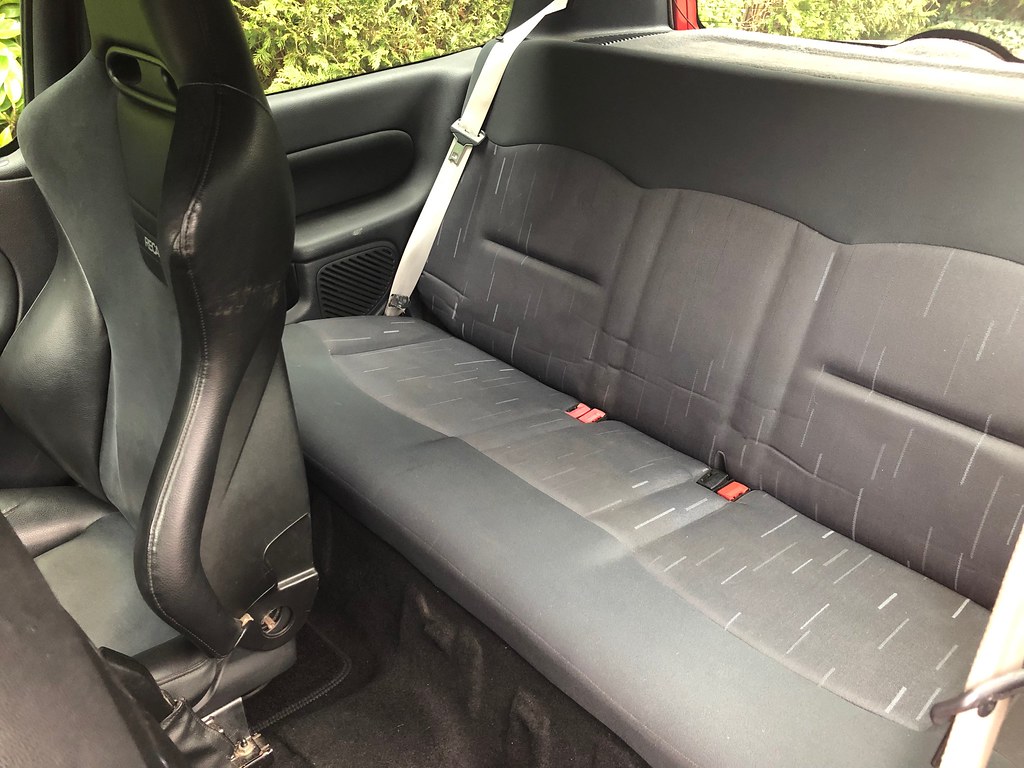 Untitled
by
Ian Ewen
, on Flickr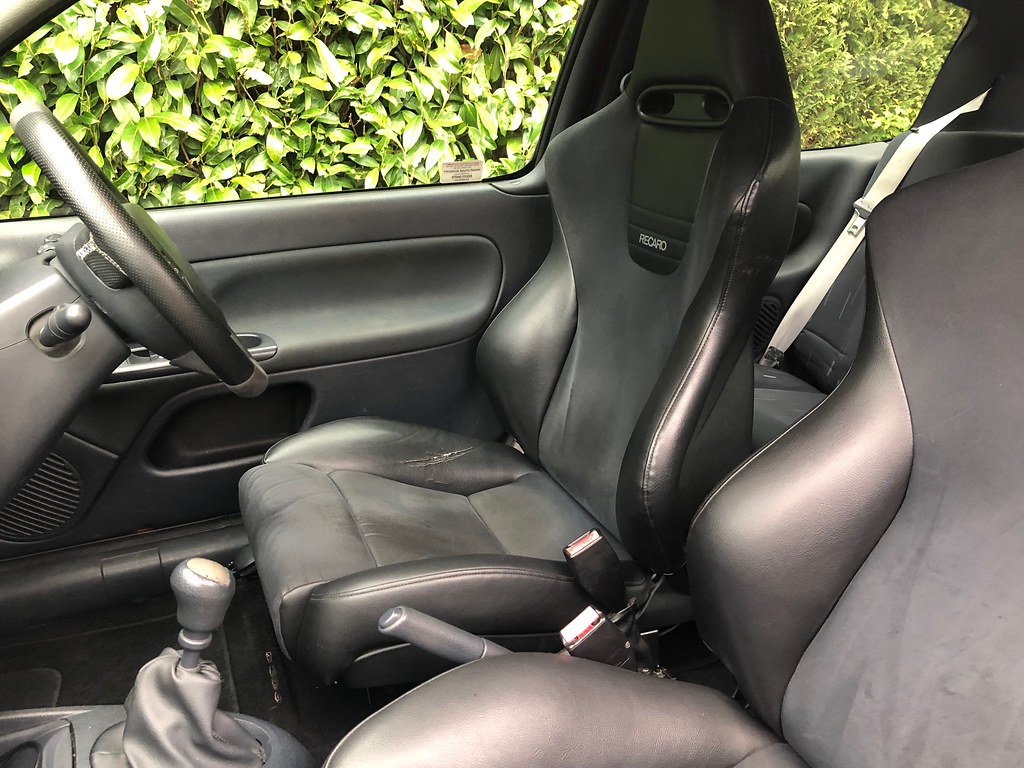 Untitled
by
Ian Ewen
, on Flickr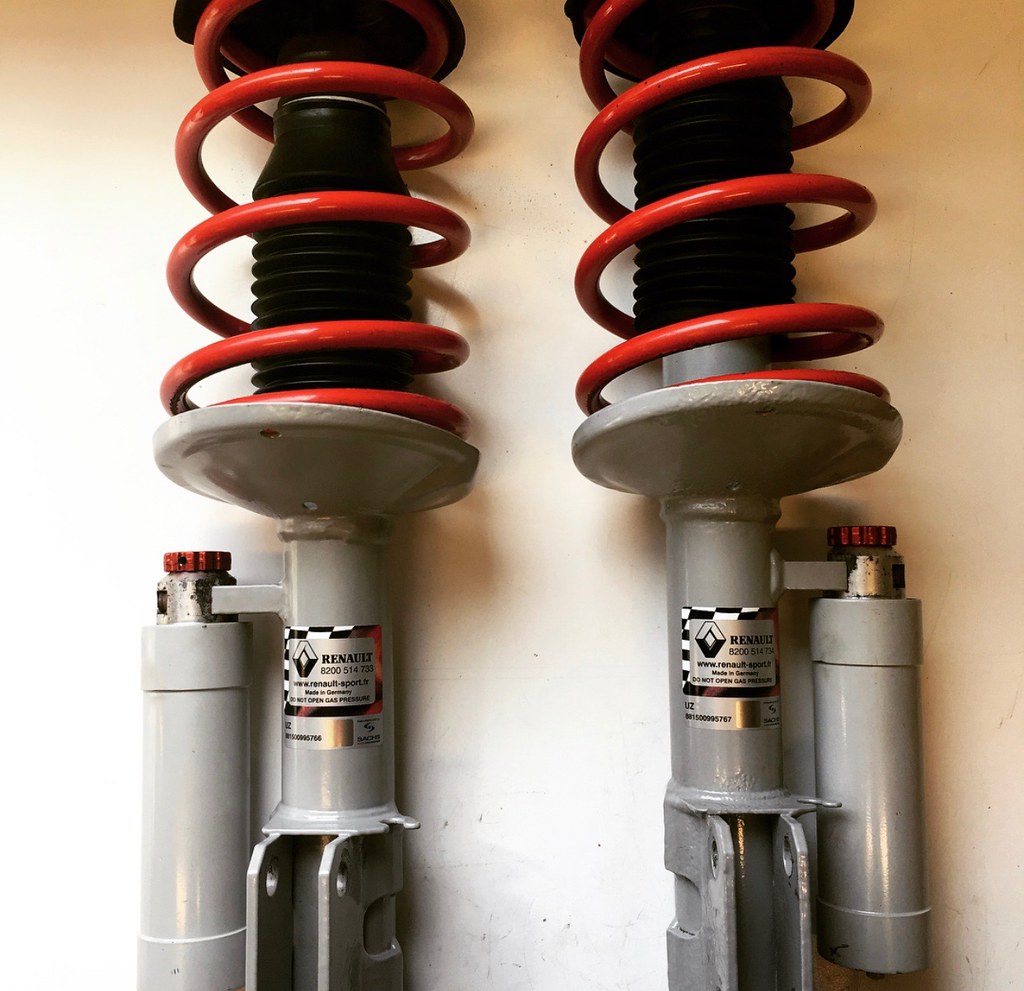 Untitled
by
Ian Ewen
, on Flickr